Amy Berry, ANP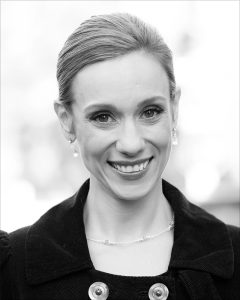 Amy Berry graduated in 1997 from Marquette University in Milwaukee, WI with a Bachelor of Science in Nursing. She moved to Washington DC and worked in hospitals as an oncology nurse and then as a transplant nurse at the National Institutes of Health. Her time working with cancer patients was deeply rewarding both professionally and personally.
Amy attended graduate school in 2002 at the University of Maryland, Baltimore where she completed her Masters of Science and became an Adult Nurse Practitioner. Amy's clinical area of interest in graduate school was dermatology, due to the visual nature of the specialty. In 2003, Amy moved to Portland and continued her training while working closely with Dr. Diane Baker in her research and private dermatology practice. In this setting, she cared for patients with a variety of skin conditions and participated in clinical drug trials as a sub-investigator. After Dr. Baker's retirement in 2020, Amy worked with an exceptional group of dermatologists and advanced practice providers in a nearby dermatology clinic. During this time, her practice focused on conducting total body skin exams and the detection and prevention of skin cancer. Amy enjoys many aspects of her work but loves teaching and building relationships with patients and their families.
Amy spends her free time with her husband, two young boys, dad and Stella (an energetic 100 lbs. Swiss Mountain dog). The boys keep the family busy with friends, sporting events and school. Amy's hobbies include arts-crafts, cooking, and cake baking.
Dermatology Associates
Dermatology Nurse Practitioner
Baker Allergy, Asthma and Dermatology, LLC
Dermatology Nurse Practitioner, Sub-Investigator Baker Research, Nurse Manager Dermatology
University of Maryland, Baltimore
Masters of Science, Primary Care Adult Nurse Practitioner
Marquette University
Bachelor of Science in Nursing, Registered Nurse
Honors
Graduated Magna Cum Laude Marquette University
Graduated Magna Cum Laude University of Maryland Baltimore
Board Certifications
American Nurses Credentialing Center
Washington State Board of Nursing
Oregon State Board of Nursing
Professional Associations
Society of Dermatology Nurse Practitioners
Dermatology Nurses Association, Nurse Practitioner member
Society of Dermatology Physicians Assistants
Oregon Society of Dermatology Associates